REGISTRATION OPEN
Check our registration page for details.
Saturday 17-18 JUN 2023
START TIME: 18.00
Time Limit: 14.5 HRs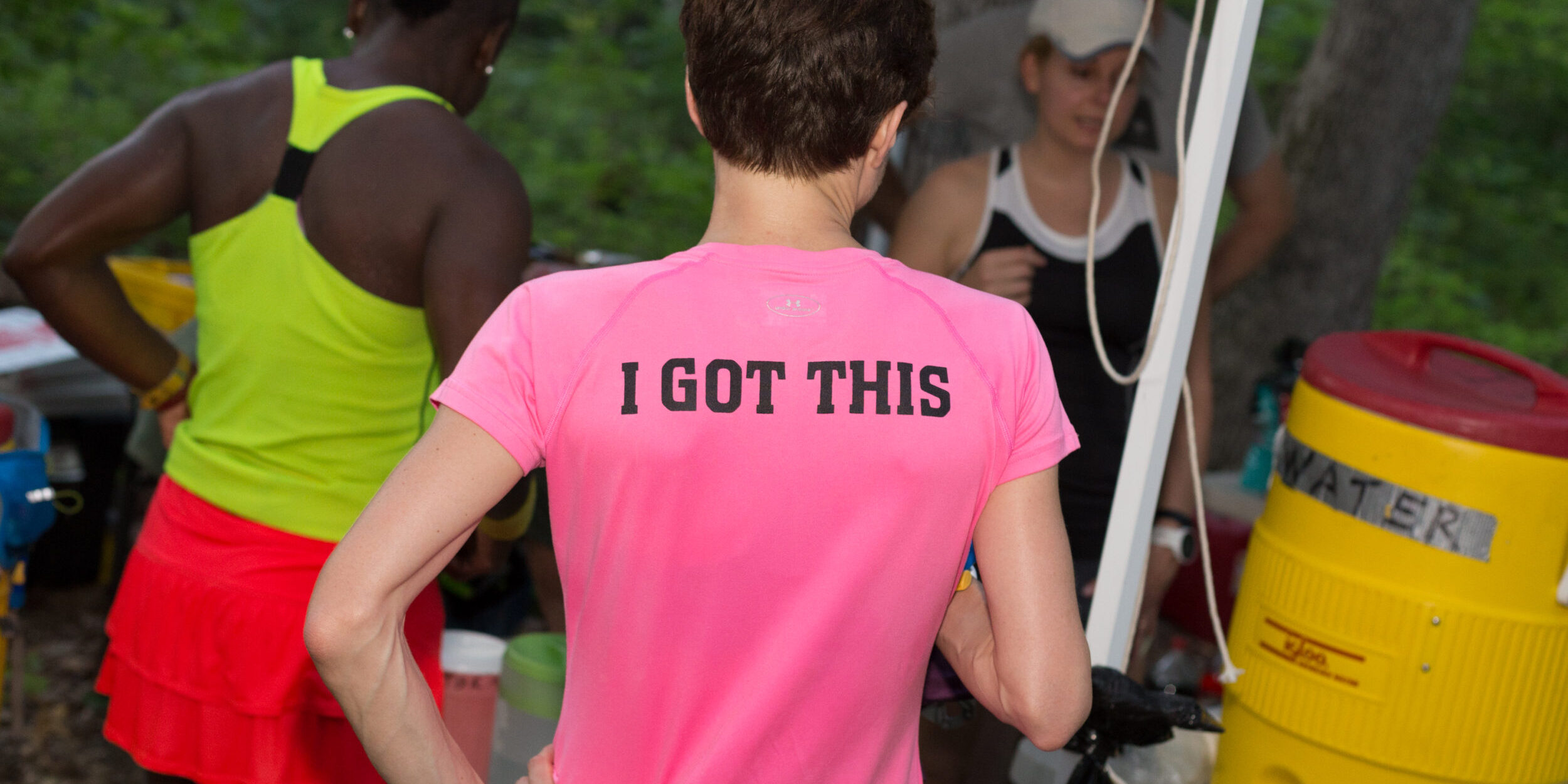 OVERVIEW
The OSS/CIA 50 Mile Night Run traverses the historic trail of today's Prince William Forest Park.  In the days leading up to and during World War II, the Park, its trails, and Cabin Camps were the secretive training sites of the Office of Strategic Service, the organization predecessor to the CIA.  Runners have up to 14 hours to complete their mission with a tighter 13 hour cut-off for podium driver runners!  The course features two large 25.5 mile loops covering all corners of the Park.  Starting just before sunset and finishing at 8:30am, runners will not run the same sections of the course in daylight and the night will remain a mystery.  Come and see what our little secret is all about......origins of the CIA
RACE AND COURSE INFORMATION
The OSS/CIA 50 miler is (as its name suggests) a 50 mile event, and we do have a 25 mile option. The course is a 25+ mile loop run primarily on single track, with some fire road, and several bridge and road (NPS road) crossings. All starters that complete one loop of the course (25+ miles) will have their finish recorded. The 25+ mile loop is run twice to give you 50+ miles. If you choose to run one loop or you simply want to run one loop, that is not a problem.  You will not receive the OSS finisher's award.  One loop results will be posted.
We will employ a strict cut-off time for the safety of the runners. Cut-off for the first loop will be exactly 6.5 hours after the official start time. Runners returning to the start and finish aid station after that time, will be pulled from the event with their finish recorded.
OUR GOALS
Shed light on the history that exists within Prince William Forest Park.
Offer a unique ultra-running setting.
Create an environment where experienced and novice trail runners alike can enjoy the safety and camaraderie of endurance trail running.
Raise awareness of our National Parks.
HAVE A GOOD TIME.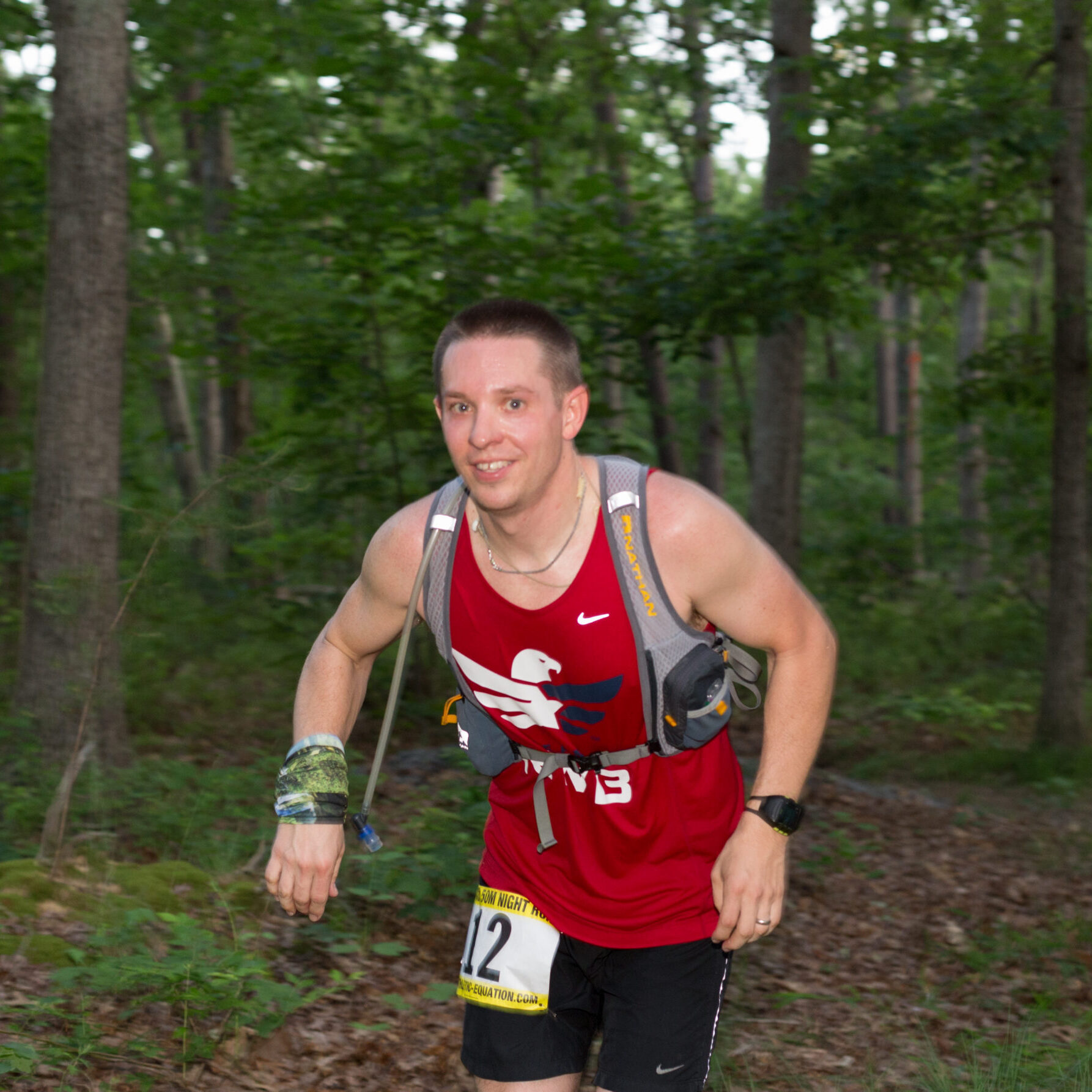 COST/CATEGORIES
$110.00 - Male
$110.00 - Female
REFUND POLICY
Some races offer them.  Others races do not ;-( Keeping in line with the policies of other Athletic Equation events, a 50% refund will be issued if you cancel outside of one month prior to the start of the race.
GATE FEES/PARKING
For your convenience, we will be including this into your race fee ($20/car). One per runner! Park admittance is $20.00 per car. To minimize our impact on the Park, we do recommend carpooling where possible for runners and their crews. Parking is limited. All vehicles must be parked at Telegraph Road pavilion by 19.30.  Due to Park rules, not additional vehicles will be allowed into the after dark.  Any violation will JEOPARDIZE THE ABILITY TO PERMIT for future events.
RULES (aka MISSION PARAMETERS)
Second lap (50 miles) must be completed 14.5 hours after gun time.

7 HRs cut off Time for 1st Loop.
11HRs 15Mins cut off time for Oak Ridge Aid Station (2nd loop).

Pacers allowed for the second loop.
Lights are REQUIRED.
Hydration is REQUIRED on the Course at ALL times.
There will be no crew movement within the Park during evening hours or we will lose our permit for the future!!!
Enjoy your National Forest Park.
Be SAFE and have FUN!
TENTATIVE SCHEDULE OF EVENTS
16.30 to 17.45: Runner Check-In
17.45: MANDATORY Pre-Race Brief (YES, you will likely miss some important info...so be on Time)
17.50: All Drop Bags in Transport Vehicle
17.55:  Drop Bag Logistics Team to Oakridge Aid Station
17.55: Finall MISSION Parameters Given
18.00: Run Begins
22.30 to 23.45:  Night Marathon Check-In
23.50: Final MISSION Paramters Given
23.55: Night Marathon Begins
01.00: First Loop Cut-Off @ START/FINISH
05.45: 2nd Loop Cut-Off at Oakridge Pavilion
07.30: Breakfast is Served
08.30: Last Runners Cut-Off for Official Finish
08.45: Post Race Awards Ceremony
08.45 - 10.00: Post Race Party and Clean Up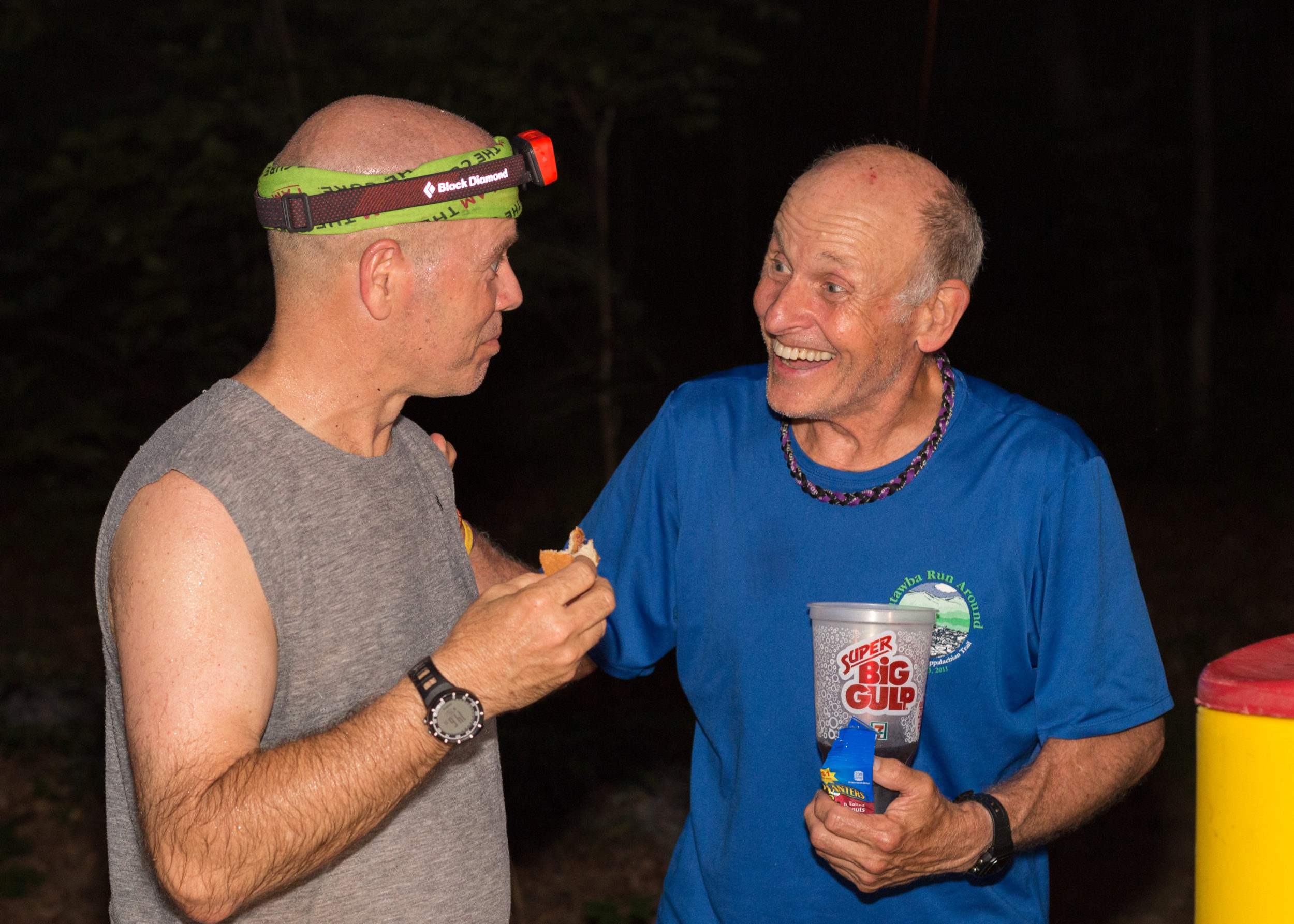 LODGING
Camping is available and encouraged at Prince William Forest Park, at the Oak Ridge Camping Area for $30.00/night.
HYDRATION
All trail runners will be required to carry water with them out on the course. The means of transport is up to you. NO WATER EQUALS NO RUN! Your Safety is our most important concern.
CREWS/PACERS
Crews will only be allowed at the Telegraph Road Pavilion Start/Finish line. The National Park Service has asked that we not allow crew to move around the park after settling in for the race/evening, for safety reasons. All crews and pacers must be in the park and at Telegraph Road Pavilion before night fall. This is a new event, utilizing the majority of trails within the Park. Folks, who do not comply, jeopardize our compliance with the Permit and could destroy our chances to host future events. Pacers will be allowed for all runners beginning at the second loop from Telegraph Road Pavilion.
AID STATIONS
A total of 8 (YES, 8) aid stations to include the Start/Finish and Oak Ridge (camp ground) Aid Station. Fully-stocked, main aid stations will be at the start/finish (Telegraph Road Pavilion) and the half-way point for each loop (Oak Ridge Camp Ground). There will be two additional "mini-aid" stations with a smaller selection of food, and water and Gatorade located where South Valley Trail intersects Scenic Drive, and where Burma Road intersects Scenic Drive.
DIRECTIONS TO TELEGRAPH ROAD PAVILION
From Washington DC and Points North:
Take I-95 South.
Take exit 150B. This will put you on Rte. 619 West.
After 0.5 miles, make a Right into the Main Entrance of the Park.
Drive through the Gate for about 1.3miles. You will see the Visitor Center in front of you.
Bear to the Right. You will see a sign that Says "Telegraph Road Pavilion".
Stay on this road for 0.5 miles an we will each Parking and the Start/Finish location.
From Richmond and Points South:
Take I-95 North.
Take exit 150. Follow signs for Rte 619 West.
Make a Left onto 619 West.
Drive under Interstate I-95.
After 0.75 miles, make a Right into the Main Entrance of the Park.
Drive through the Gate for about 1.3miles. You will see the Visitor Center in front of you.
Bear to the Right. You will see a sign that Says "Telegraph Road Pavilion".
Stay on this road for 0.5 miles an we will each Parking and the Start/Finish location.